In the last ten years, we were continuously looking for a way to improve our services and aimed to provide better and better solutions for our students, coaches, and schools.
Throughout this year our team has been relentlessly working on a major upgrade, and we are pleased to announce that we will start rolling out new features and several new solutions under LearningChess 2 in 2019. We have not only modernized the development stack, but we are also releasing two long-awaited solutions.
Update: the open beta-test started on 30 June, 2019
Thanks to all of our subscribers for waiting patiently to the LearningChess 2 upgrade. We granted 2-month subscription to subscribers with expired licenses. We extended the license with 3-month to subscribers with valid licenses. Enjoy Learning Chess 2!
In the '19 winter release, we are replacing Adobe Flash that is used in the learning and playing modules. A later upgrade will also include a new user interface that will result in improved user experience on all available devices.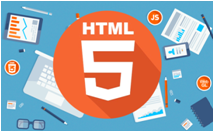 On top of this we are also rolling out these two new solutions:
– LogiQ Board – for schools
– EmYL – Embed Your Lessons
The LogIQ Board is a smart demonstration board that is developed according to the trends of modern chess education. It can not only be used to demonstrate chess positions, but students can also enjoy the built-in playful logical elements. To participate in the open beta testing check out this link.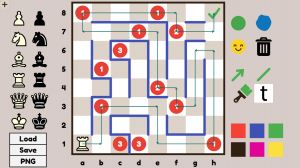 Want to learn more about LogiQ Board? You can find a detailed description here. All comments and suggestions are more than welcome!
Our next new feature EmYL (Embed Your Lessons) is developed for coaches who have already established their brand or who are currently working on kick-starting their coaching careers.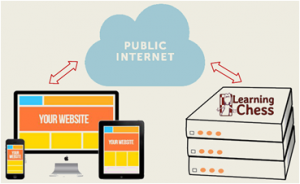 Your students can now access the award-winning LC curriculum from your website. We also removed the LearningChess branding elements from the solution so you can seamlessly integrate it into your brand. You even get access to the popular Learning Management System. This solution is part of the LearningChess2 '19 winter release with the improved development stack. Interested? Join our EmYL beta test in January. If you want to test the experimental features before they're released, please contact us for more details. Our beta test partners will receive discounts on all future orders.
An official announcement was made at the London Chess Conference -"The Future of Chess in Education", and we felt that these improvements and our new solutions fit well into the theme of this year's conference.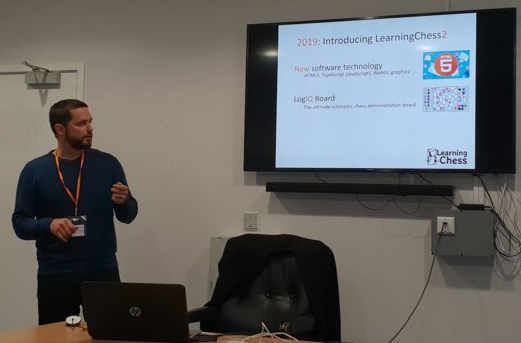 Follow us on Facebook or Twitter and don't miss out on the upcoming upgrades and new developments.