In the past few years, we received multiple inquiries from schools and coaches on how to embed our award-winning lessons into their websites.  As school internet security policies are quite strict, deeply integrating the system would make it a lot easier for students to reach the courses.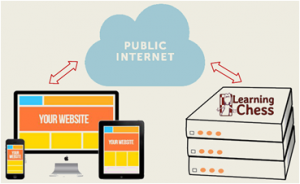 In EmYL the order of the lessons can be customized, and students can access them directly from the coach's website. The solution still runs on the LearningChess servers, so no extra resources (server time, bandwidth, backup) are needed by the coaches.
By utilizing the detailed API documentation and the code template provided by us – after a brief data exchange and a quick authentication – students can start the lessons in virtually no time.
We removed all LearningChess branding elements from the solution (logo, etc.) and the customizable color palette can further aid the seamless integration into the site.
One of the outstanding advantages is that coaches can still access our Learning Management System where they can follow their students' progress.
An official announcement was made at the London Chess Conference -"The Future of Chess in Education"  held between December 8 and 9, and we felt that EmYL fit well into the theme of this year's conference.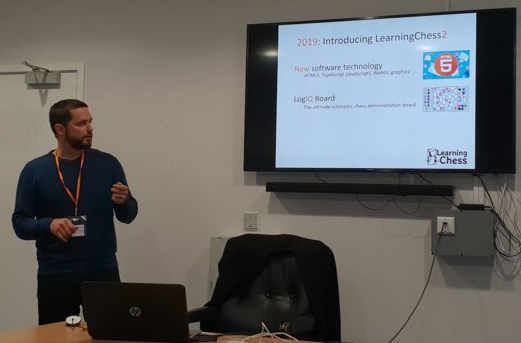 The EmYL beta test starts in January. Our beta test partners get discounts on all potential future orders. If you are interested in participating in the beta test, please contact us for the details.