—Early beta-test registration is closed—
We start rolling out new features and several new solutions under LearningChess 2 in 2019. We're really excited to be launching the first module, the new learning interface which replaces the good old Adobe Flash shortly. So, we are looking for beta-testers, whose task is to learn chess 🙂 and report us the bugs, if any. The beta test starts on May 31, 2019, and it lasts for two weeks.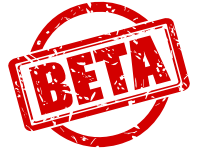 How to register* (deadline: May 31, 2019)
Please Sign Up for free to LearningChess and send us the following info:
your registered email in LearningChess,
your operating system(s) and version(s)
your machine type(s)
your browser(s)** that you can use during the test
from which course do you want to learn chess (Level 1-2-3)
Don't think twice about registering,  do it right away because the registration deadline is close.
What will you need to do?
After receiving your application, we let you know what lessons we ask you to test, on which machine, operating system, and browser.
So, your tasks are the following at the learning interface test:
learn chess from the given lessons (daily two on average) on your computer or tablet. Of course, you can additionally learn from other lessons too,
report bugs, if any (screenshot is preferred),
tell us your opinion and suggestions about the new learning interface.
Compensation for testing the solution
As we really want to reward you for your work, we offer you a 4-month full access to LearningChess 2 if you complete your tasks above.
If you complete the Tactics Trainer task later by solving 100 puzzles and play 25 chess games in the third phase, you will get 12-months full access altogether.
The best three testers who find the most bugs and give the best feedback get lifetime access to LearningChess 2.
Footnotes
* If you apply to this early update to LearningChess, you accept that it may work incorrectly, disrupt your experience, and in rare cases, cause data loss in your LearningChess progress. We reserve the right to reject an application to create a balanced test or when we reach the number of beta tester limit.
** LearningChess 2 currently supports 90% of the installed browses worldwide :

Beta-test known issues (updated June 1 18:20 CET)
Thank you all for your fantastic feedback and activity!
Better readability on mobile devices
Keyboard control
Some lesson text changes according to the new graphic
Improved navigation on phones
No info from Level up in the result window
New graphics
Supports only Safari 12.x (New)
Back button sometimes stops the timer at test questions (New)
New version June 30 23:00 CET – Open beta and bug fixes
New version June 29 19:00 CET – major upgrade and LC2 Tactics Trainer (!)
Removing button from the popup window
Pictures on the desktop version
New version June 14 23:00 CET – improvement & bug fix
Move starting and arriving square mark-up
1_09 Quit freezes
New version June 14 10:30 CET – improvement
Comfortable marking at "square click" questions
Double tap at "put piece on board" questions
New version June 12 22:00 CET – improvement
Show possible moves and captures differently
Show starting square and shadow piece at moves
New version June 6 20:00 CET – new features
Show possible moves with green dots
Two taps move (tap the piece then the target square (best for mobiles, graphic will be improved)
New version June 4 19:00 CET – fix
disabled button color
page number overlaps with the full-screen button on mobiles
New version June 2 18:30 CET – fix
Centralized starting view on mobile devices (temporary fix)
New version June 1 18:20 CET – improvements
Test timer improvement
End of lesson result window readability improvement