UPDATE: Our blog entry from 2015 received special actuality today. The People Magazine called us a few weeks ago that they would like to use one of our earlier blog post photos in their article about John Leguizamo's Critical Thinking movie, which tells a real life tale about teens of color achieving against the odds. It turns out that the movie is about our partner teacher, Mr. Mario Martinez.
PARTNER SCHOOL: MIAMI, FLORIDA Vineland K-8 Center 100+ STUDENTS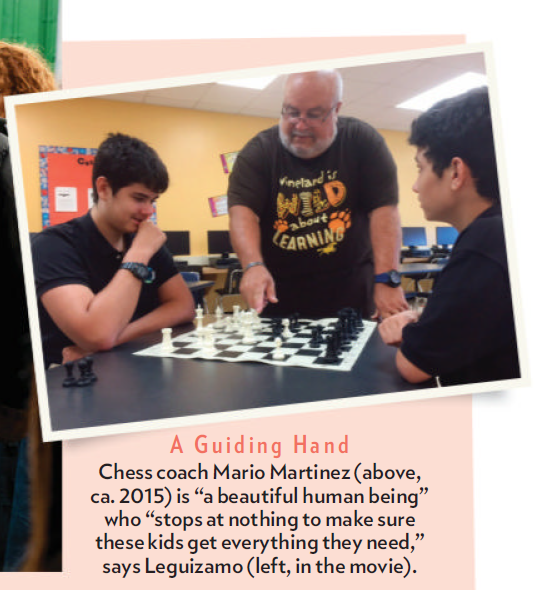 The movie is a true story of the Miami Jackson High School chess team, the first inner-city team to win the U.S. National Chess Championship. We realized that the teacher and chess coach in the movie (played by John Leguizamo) is one of our first partners who used our Learning Management System. We built an excellent relationship with Mario and received a lot of feedback from him, which helped us develop LearningChess.
So, we wholeheartedly recommend watching the Critical Thinking movie, reading the full article in the People Magazine October 5, 2020 issue, and reading Mario's thoughts about chess teaching in our blog below.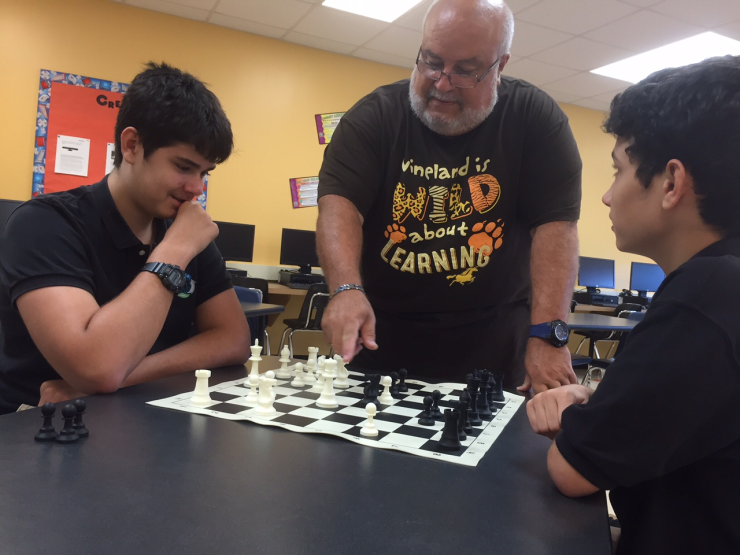 During my 32 years teaching, I have seen education grow and change in multiple ways. However, the one fact that has remained true is that students learn best when they find intrinsic value within their learning process. In the modern classroom, a technology based approach has created an environment that is both enriching and allows students to find enjoyment in their day to day lessons.

Chess is a sport of the mind. It offers students an opportunity to enhance critical thinking, creativity, and problem solving. Through its competitive nature and logical approach, students gain skills that prepare them for future endeavors and helps them hone skills that reach across all subjects. I have witnessed its positive impact on students from all walks of life; from inner city to well established neighborhoods, from the gifted student to the struggling student with special needs. Each child grows in confidence as a life-long learner.
By incorporating the tools that the web-based program LearningChess.net has to offer, students are able to meld this truly wonderful sport with a modern medium that they feel confident in. I have found that the fact that it goes at their pace and allows them to see their progression over time, allows them to view the process and themselves in a more positive light. They not only grow to love the sport more using this tool, but their self-esteem as a learner improves in this safer competitive environment.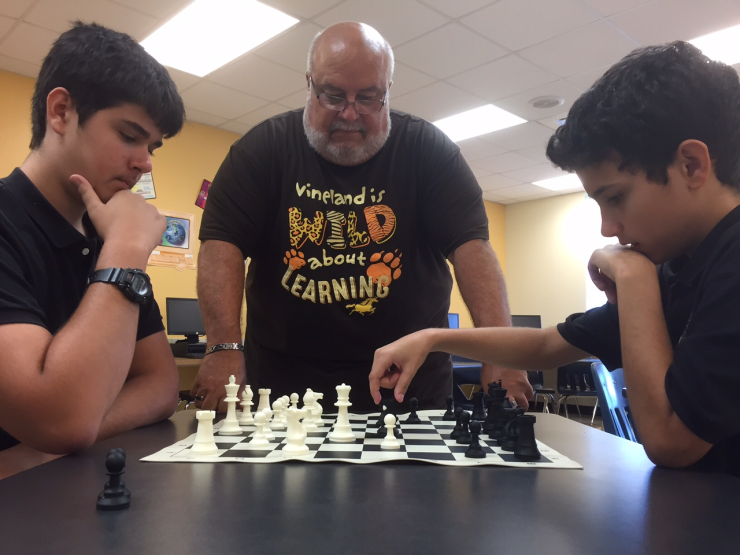 This year, after seeing the benefits chess has to offer, my school is allowing me to teach an advanced chess class, along with the beginners class I taught last year. At first, I could not fathom how to differentiate both courses. However, using this website's program, allows the students to continue developing from where they ended the previous year. Thus, all students have a logical progression into more complex moves and strategies. They are excited to have an opportunity to continue to learn and practice everything they are taught online and in class.
I am an educator who really believes in the importance of technology within the classroom. I feel truly lucky to have stumbled upon such a wonderful opportunity to allow my students to see the benefits of chess in a medium that they truly enjoy. To my average student, it is like playing a game on their tablet or computer, they have a love for a game that opens their minds in the best ways possible!
Mario R. Martinez,
Vineland K-8 Center,
Miami, Florida, USA
August 2015