Have you always dreamed of an online chess academy with your brand? Now, it is possible with LearningChess. You can get your white-labeled online academy:
✓ with #1 lessons and puzzles on desktop, tablet, and mobile
✓ at the best price
✓ with comprehensive learning management
✓ quick and easy setup
✓ NEW: with a modern website, if you do not have one yet

The academy runs under your logo, and you can optionally preset the academy texts and buttons according to your preferences. There is no reference to LearningChess at all.
You can try the academy in guest mode here. Contact us now for more details or to get a 30-day risk-free trial.

Do you have other questions? We will try to answer some of them below, but do not hesitate to get in touch with us if you have further questions.
What content do I get for my branded chess academy?
Your branded academy will contain all of our worldwide-recognized lessons, puzzles, and game modules:
✓ 144 lessons in four LearningChess courses (Level 1-2-3 and the Active Opening Repertoire),
✓ Tactics Trainer with thousands of unique puzzles and many badges,
✓ Gameplay with different chess variants, practicing positions, and enjoyable minigames.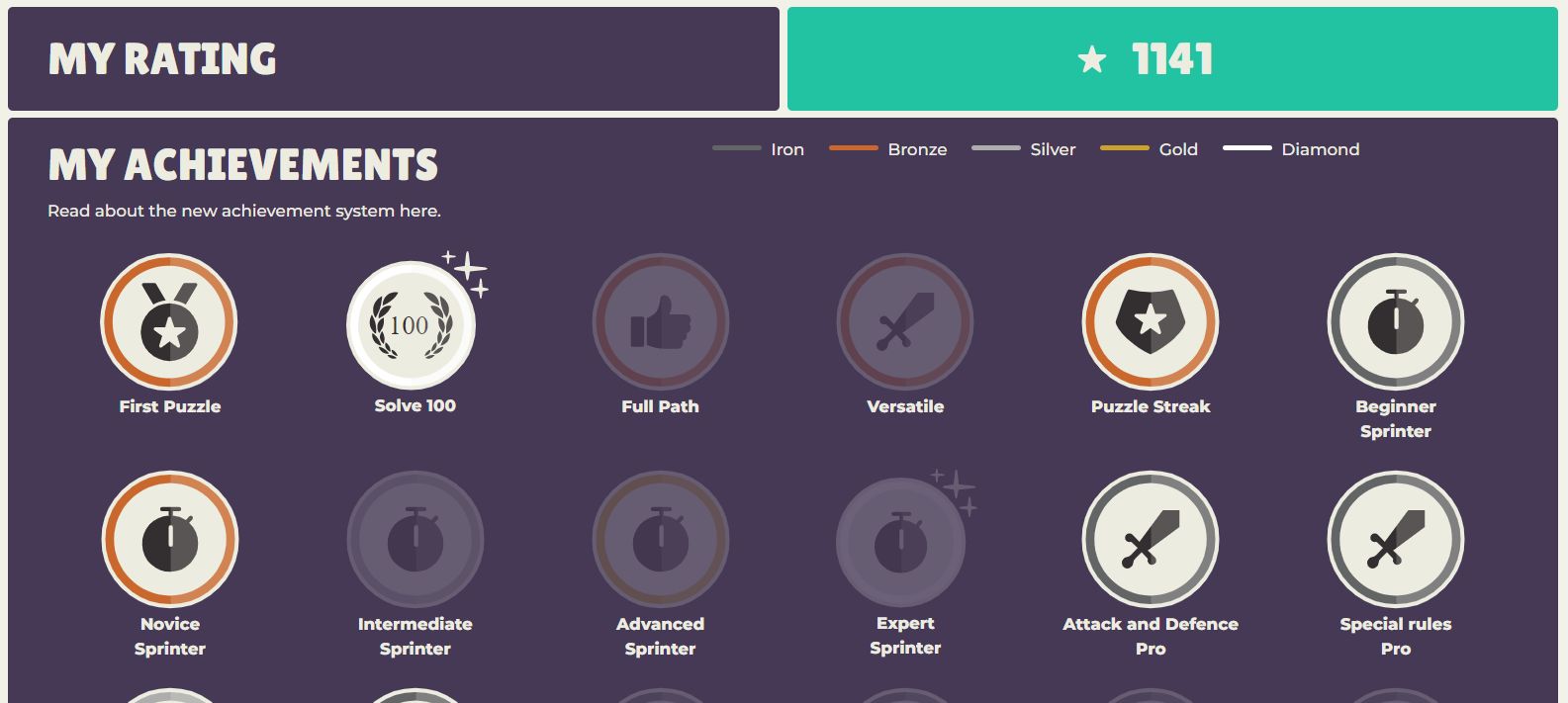 What is the price of my branded chess academy?
We have good news. You do not have to pay more for your branded solution than our product with the LearningChess brand. The student licenses cost the same as on our regular price list. We only ask additional USD 50 one-time setup fee.
Please, contact us for further details, such as adding students during the year.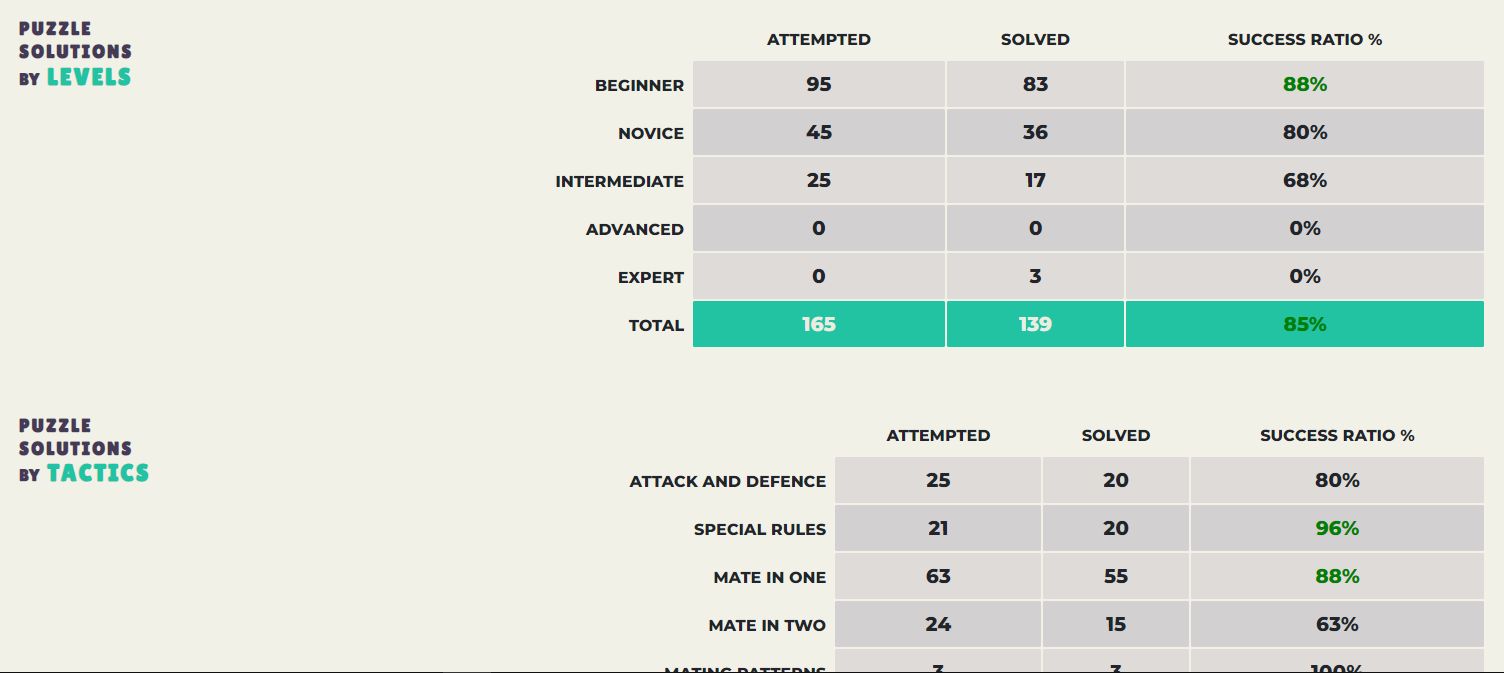 How can I manage my students?
You get our complete Learning Management System (LMS) for your branded chess academy. Managing (adding, deleting, etc.) students is only one of the services. You can closely follow their progress in the lessons and puzzles. With the detailed statistics, you can check their learning habit and time spent with the lessons. Access management allows you to control the available lessons by student groups.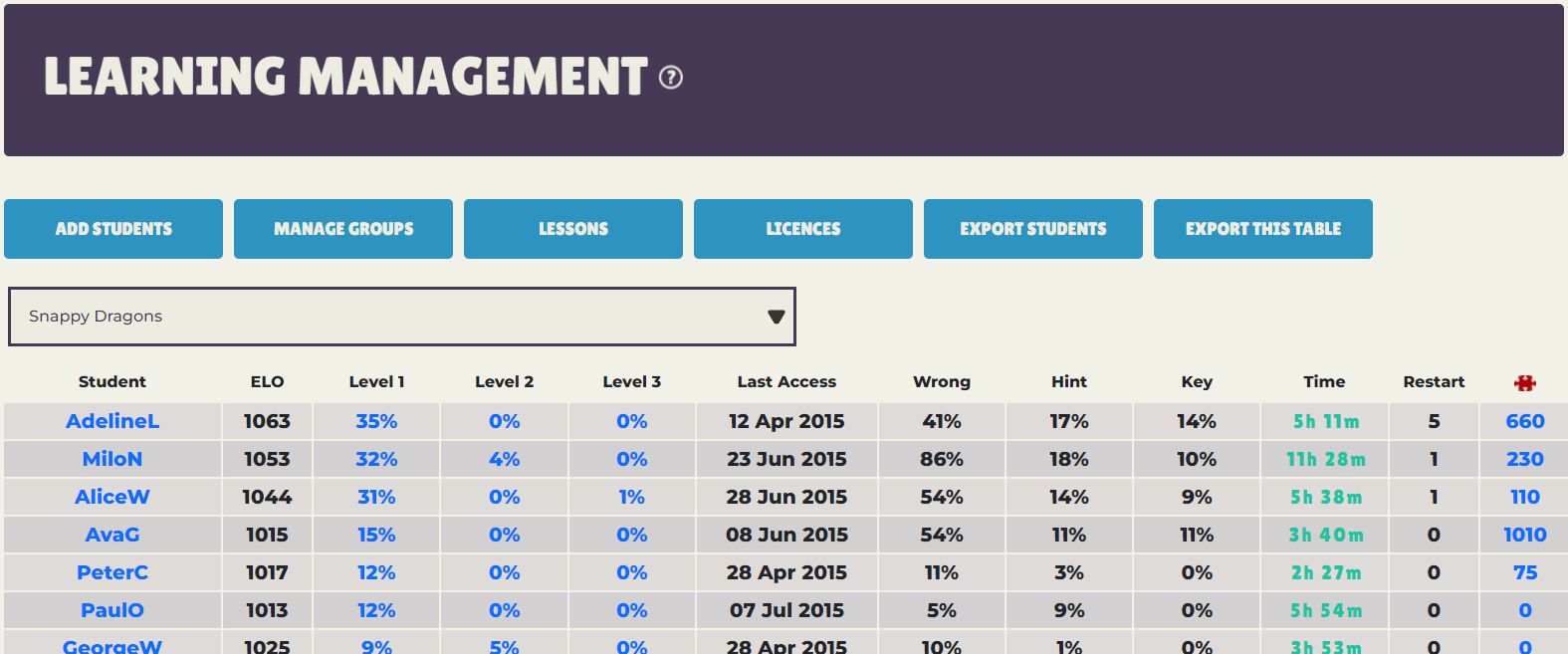 Is it difficult to set up my branded academy?
No, it is not difficult at all. We only suppose you already have a website (e.g., yourwebsite.com). Contact us if you do not have one currently because we can help. You can get a quality chess coach site from us that costs only USD 200 in our introductory promotion. You can easily add your content through WordPress, but if you want, we can add your texts and images for an additional USD 110. Check the Coach website we offer here.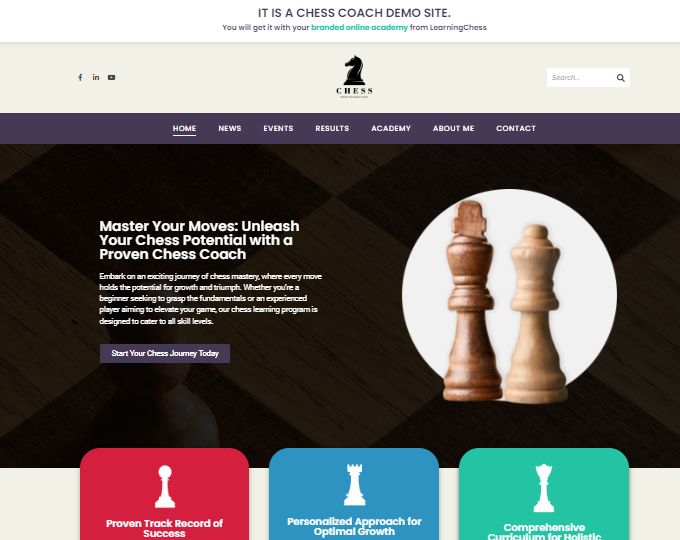 Your academy will operate under your URL, for example: "academy.yourwebsite.com". After creating the academy subdomain, you can call the academy with a simple link or menu call from your website. You do not have to worry about security. We give you a free SSL certificate.

Contact us to create your own academy with a 30-day trial. Please, also let us know your name and coaching website.