Successful Conference in Armenia
LearningChess presented its new Central- and Learning Management solution in the international conference entitled "Theoretical and Practical Issues of Chess Education in Schools", which was held on the 1st and 2nd of October, in Tsaghkadzor, Armenia.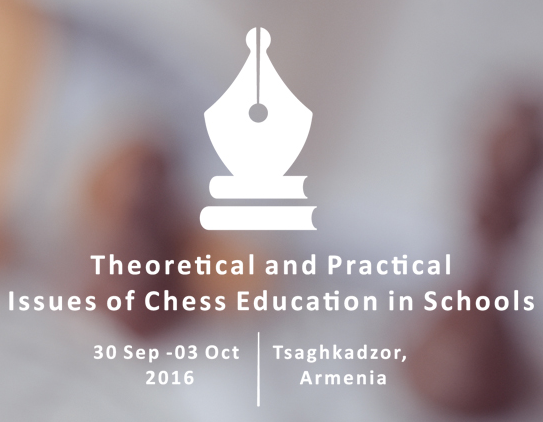 During the two-day conference, psychologists, sociologists, methodologists and chess trainers offered their reports that were introduced in accordance with the main topic sections of the conference listed below:
Chess Education and Personality Development
Socio-psychological issues of Chess Education
Chess Teachers' Training and Professional Development
Technological and Methodological Aspects of Chess Education
Chess and Inclusive Education Practices
The conference was organized under the auspices of Chess Academy of Armenia and Ministry of Education and Science of the Republic of Armenia, cooperating with FIDE, Armenian Chess Federation and Khachatur Abovian Armenian State Pedagogical University. More than 50 representatives from 15 countries (Spain [Madrid Chess Academy], Hungary [LearningChess], Angola, UAE, Poland, Belarus, Iran, Luxembourg, Russia, Slovakia, Georgia, Uruguay, Belgium, India, and Armenia) took part in the two-day conference.
We had very good impressions in Armenia, and built important relationships with partners from India, Luxemburg, Poland, Spain and other countries.  The conference was perfectly organized, and we experienced an unparalleled level of hospitality by our Armenian hosts.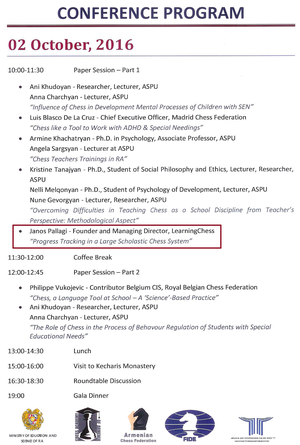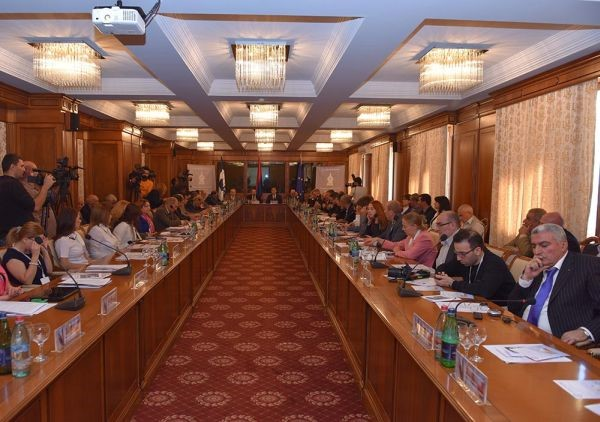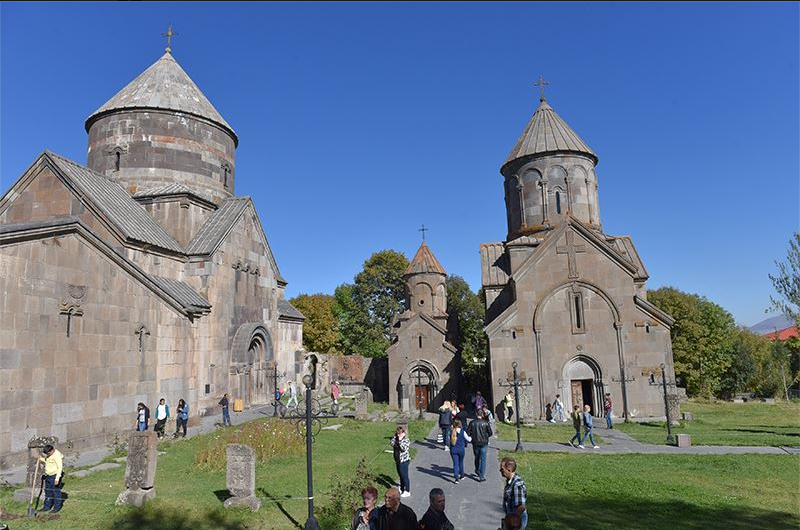 LearningChess presentation was on the second day, held by Janos Pallagi, Founder of LearningChess.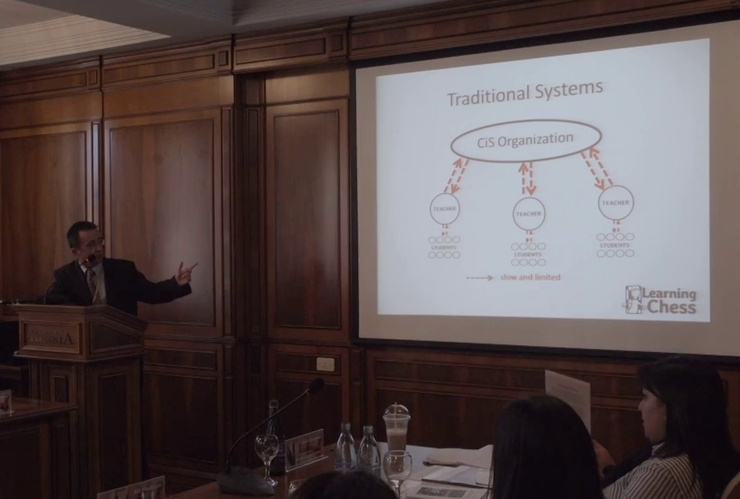 You can download the study here: Janos-Pallagi-Progress tracking in a large scholastic chess system