There are several occasions when we give gifts to our loved ones: birthdays, anniversaries, gift-giving season, and more. Of course, we would like to buy an impressive, valuable gift. However, one of the five rules of successful gif giving says, "Gift experiences rather than things" (CNN).
The LearningChess online chess tutor is a great experience, a fun challenge, and an ideal gift for everybody. Let's check why.
LearningChess is appropriate for all ages because:
it's a playful development tool

for kids

,

it's proper brain training for adults, and

it helps the

seniors

to preserve their mental health

LearningChess is suitable for almost all levels of expertise:
absolute beginners

amateurs

novice club players
So, the opportunity is here now. You can buy a LearningChess gift subscription online in a few easy steps below.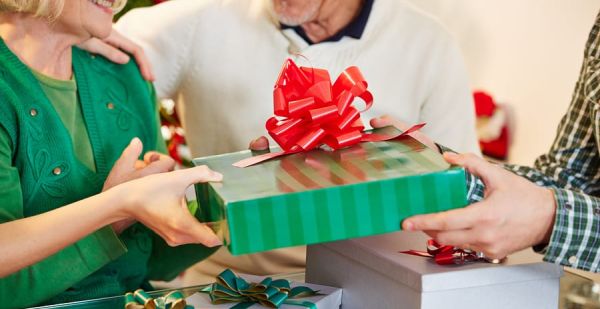 How to buy LearningChess gift certificate?
Step 1 – Sign up to LearningChess with your email and password. You can sign up by clicking here (or on the FREE SIGN UP text at the top of the pages). Important: Please do not use Google or Facebook login because you will not have the possibility to change the email and password later.
Step 2 – Purchase the course(s) you want to present to your loved one by clicking here (or on the UNLOCK COURSES text at the top of the pages).
Step 3 – After the payment on PayPal, you will arrive at the successful purchase page. Select the CONTINUE AS GIFT option to not start learning. The program will go to the main page, and you can continue with Step 4 below.
Step 4 (optional) – We recommend changing your account email to the donee's email address, together with the nickname and name. If you also want to change the password, do that before the email change by clicking here (or on the HELLO text / CHANGE PASSWORD menu at the top of the pages).
You can change the email and nickname by clicking here (or on the HELLO text / MY ACCOUNT menu at the top of the pages).
If you signed up with Google or Facebook, please get in touch with us. We will change your access to an email-based login.
Step 5 – Download and print the appropriate gift certificate from the list below, and write the message you want to the center of it. Give the certificate to the donee, and let them know the login data, which is the email and password you set.
Merry Christmas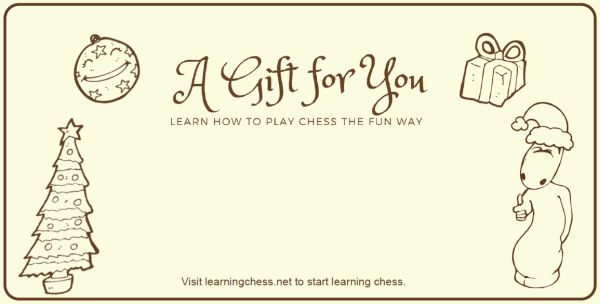 Happy Birthday
Anniversary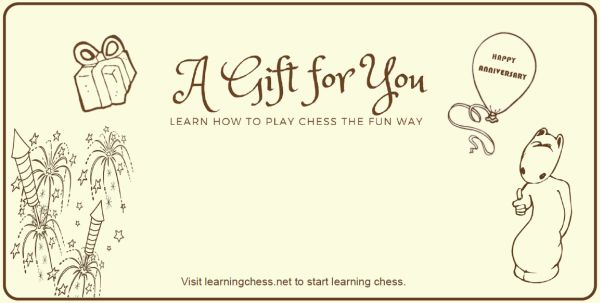 Other Occasions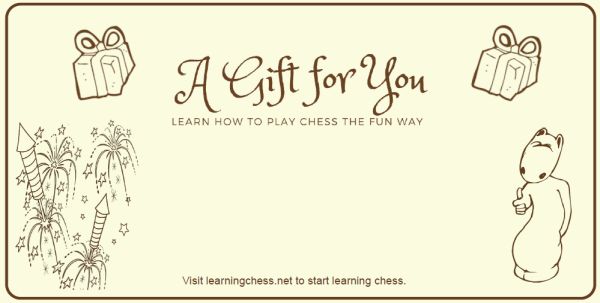 If you have any other questions about the LearningChess gift certificate, please do not hesitate to contact us.