Introducing Dr. Judit Sztaray, Organizer of the Year Award Winner 2017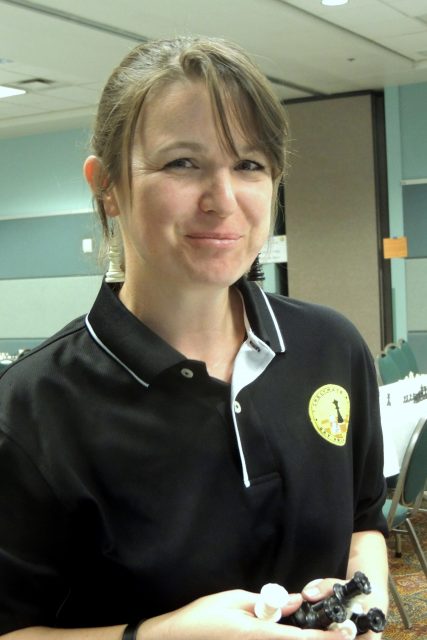 US Chess announced the 2017 award winners, as confirmed by the Executive Board at the meeting held from June 3-4 in Tulsa, Oklahoma. The 20 award winners will be recognized out at the annual luncheon on Saturday, August 5th, during the 2017 US Open in Norfolk, Virginia (July 29-August 6th).
Dr. Judit Sztaray, Executive Director at BayAreaChess (BAC) won the Organizer of the Year Award 2017.  Congratulations!
Judit has been volunteering for BAC since 2012 and became Executive Director in March, 2014. Her mission is to bring BAC to the next level in both the enrichment and the tournament side. She has a special interest in developing and offering a sustainable platform where kids can start with chess at the very beginning and develop to their fullest potential at whatever level they want to reach.
Judit is the organizer of the following famous tournaments:
CalChess State Championship

Bay Area Chess GM Browne Memorial Championship

Peoples Tournament, Berkeley

Best of the West Class Championship

42nd CalChess State Scholastic Championship

Bay Area Chess CM Azhar Championship

Class Warfare Championship

U.S. Class Championship

Bay Area Chess seasonal championships, and many other events.
Judit has MS and PhD degrees in Chemistry, and she is the mother of three daughters, Reka, Bori and Saci. All of them playing chess and aiming to follow the road that the Polgar sister's has paved.
Read about the 20 award winners at US Chess.
Congratulations to the winners!