45+ free lessons by GM Jozsef Pinter in the summer of 2017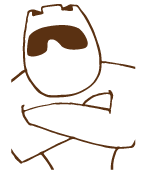 Summer vacation is coming, and we hope that you will have a lot of free time to do what you enjoy. To celebrate the end of the school year we decided to grant free access to everyone to our very popular short lessons by GM Jozsef Pinter. Sign up for free to LearningChess and try the interactive grandmaster lessons now.
About GM Jozsef Pinter
Coaching, tutorial activities:
Leading instructor at the Hungarian junior chess school.
A coach for Zsuzsa Polgar and later Zsofia Polgar at the beginning.
Coach for junior players, captain for the junior national team
Captain for the Hungarian adult Olympic team,
LearningChess head coach.
Career:
Olympic team silver medalist, European Club Cup champion,
Hungarian individual champion twice, French Cup winner,
Croatian Cup winner, Spanish team champion twice,
Winner of several prestigious international competitions,
Author of fascinating chess books.
Highest world ranking list position: 23