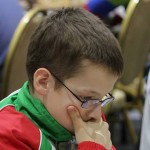 We introduce Alex Krstulovic, a young chess prodigy from Hungary. We will analyze one of his best intuitive combinations and then you can read Alex's short bio. Recognized coaches work together with Alex, but he liked LearningChess.net and already solved each lesson.
First, let's see one of his excellent combinations against another young talent, Oliver Csati. You can find this match in our Grandmaster Lesson series, too.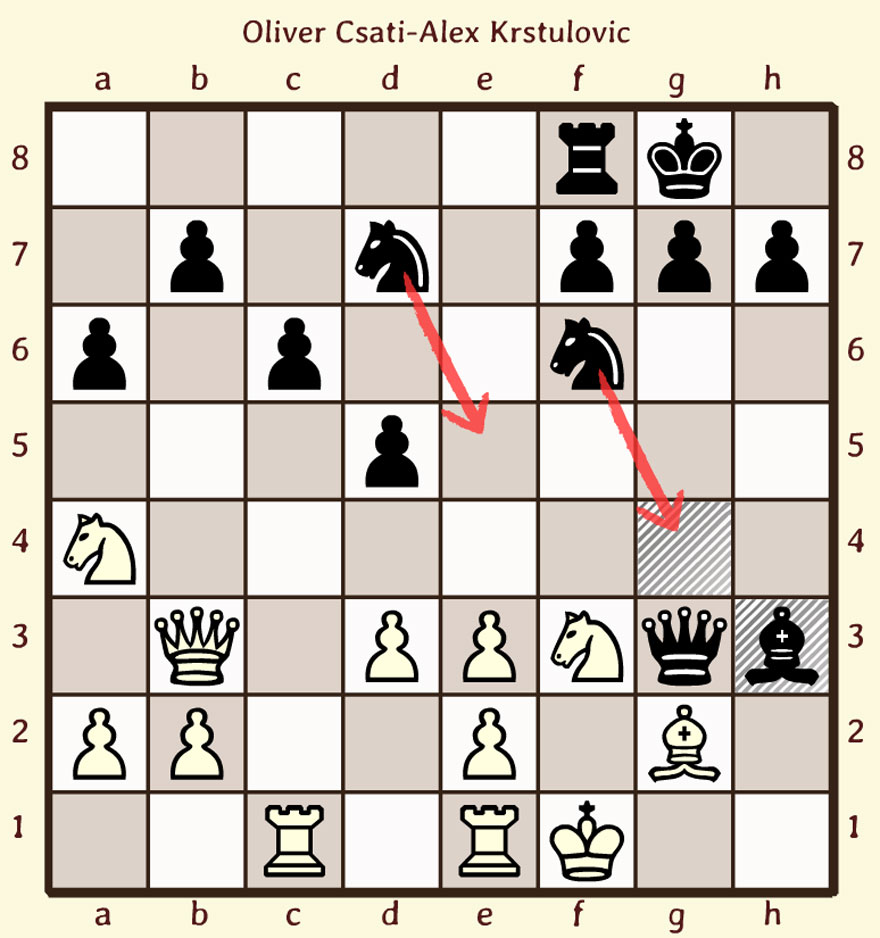 [button url="https://learningchess.net/lesson?p=2_23″ style="orange" size="small"
target="_blank"]Go to lesson[/button]
About Alex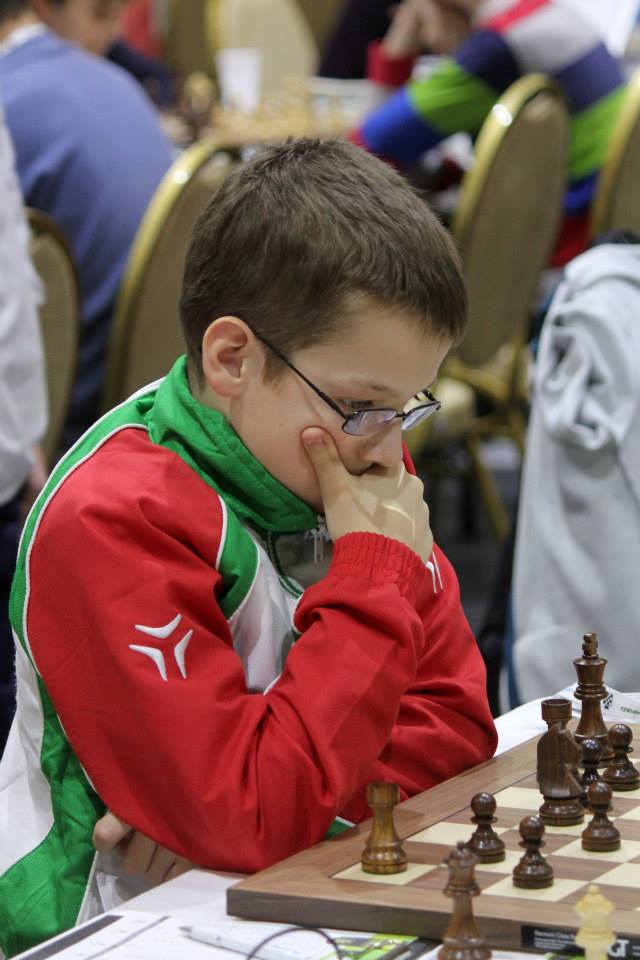 Alex was born on September 10, 2003 in Budapest, Hungary. He first encountered chess at the age of five on his dad's laptop. He learned the rules of the game intuitively, as the chess program would show illegal moves in red and legal moves in blue. Following that, he got a chess-set as a Christmas present from his grandma. It was love at first sight, as Alex would spend hours playing by himself.
At the age of 6 his parents enrolled him at the chess club MTK where his extraordinary talent was instantly spotted by IM Laszlo Krizsany, who became Alex's first coach. The very same year Alex won his first national competition – the Kindergarten Championships of Hungary. At the age of 6 he started playing in the U2200 open chess tournaments in Budapest and became a FIDE rated player in May 2010.
In 2011 Alex went on to win his first U8 Hungarian national championship which qualified him for the European Championship. In Albena, Bulgaria, Alex entered a tournament as 5th seed and won the first game, but lost in the second round. It was a tough blow. Nonetheless, he pulled all his strength and made a comeback with a 7-7 winning streak, winning the championship title with a full point ahead of the field. He made history, as the youngest Hungarian ever to receive the FIDE Master title at the tender age of 8 years and 11 days.
Starting late 2011, Alex has been working under the supervision of IGM Jozsef Pinter, a legend in the Hungarian and European chess scene in the 1970's-80's. In 2012 young IGM Zoltan Medvegy joined the crew.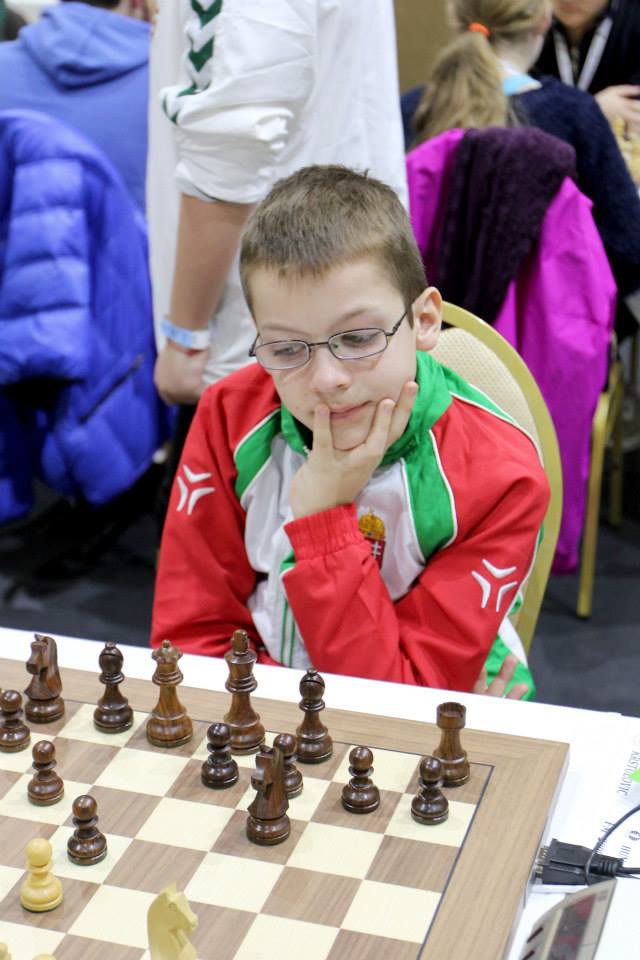 Since then, the young prodigy has won U10 blitz, rapid and classic time control national championships and the Student's Olympiad, which is the most highly acknowledged age-group national competition in Hungary.
In 2014, IGM Peter Lukacs joined the coach's team and his broad knowledge in opening theory greatly helped Alex strengthen his repertoire and bring his chess to the next level.
For the last 3 years Alex has been playing in the Hungarian national championship, as junior board for MLTC Budapest, one of the strongest clubs in the country. Currently he is playing in National Division I, the strongest division in Hungarian club championships. In the first half of the season he made a remarkable score of 5/6 (+4=2-0).
The article and the pictures were published with the permission of the father of Alex, Mr. Goran Krstulovic.