UPDATE
The Sri Lanka Foundation Institute handed out the first diplomas in the "National Diploma in Chess Coaching" program based on a comprehensive curriculum and LearningChess courses.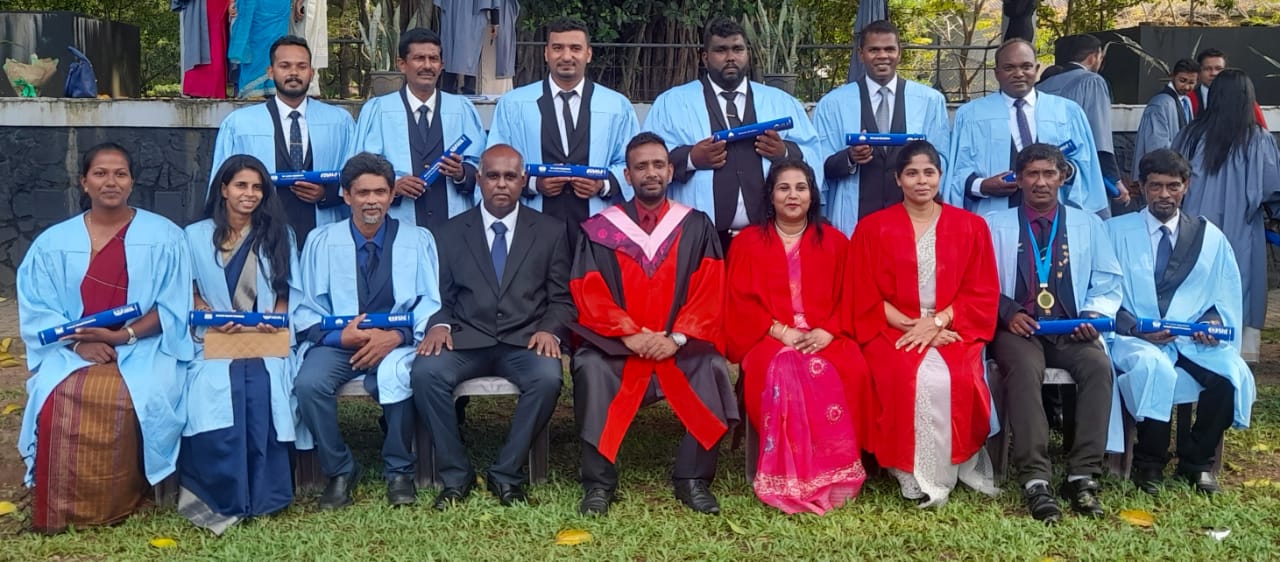 Back row from left
Mr. R.M.N.N. Bandara, Mr. Ajith Augustus Thimbiripola, Mr. Abdul Masjeed Sakeer Ahamed, Mr. W.G.T.M. Pushpakumara, Mr. Selvaraja Selvakumar, Mr. Alagan Kanagasundaram
Front row from left
Miss. D.M.S.N. Dissanayake, Mrs. Upeksha Padmani Wasalathanthri, Mr. N.K. Thushantha Chandrasekara, Mr. Shamin De Moraes (Resource person), Dr. Wijayantha Ukwatta (Department Head of Social Sciences Humanities SLFI) , Mrs. Manjula De Moraes (Course coordinator and Lecturer SLFI), Mrs. Renuka Tennakoon (Lecturer SLFI) , Mr. S.M. Anura Sujee Harshanath, Mr. Cyril Liyanapathirana
The gold medal for the best student was awarded to Mr. S.M. Anura Sujee Harshanath. The next batch is scheduled to start in February 2023.
Apart from the 10 modules of chess this one-year diploma also includes the following modules.
Module 11. Child & Cognitive Psychology
Module Code: (NDCC 211)
Objectives:
1. Identify and analyze different factors affecting human cognition.
2. Explain, critically evaluate and apply learned cognitive theoretical concepts in different real-life situations and contexts.
3. Understand how theories try to explain children's development
4. Discuss important questions that are central to child psychology
Module 12. Educational Psychology
Module Code: (NDCC 212)
Objectives:
1. The theoretical and applied psychological underpinnings of learning and teaching consider motivation, human development, personality, assessment, and evaluation in the educational setting.
2. The emphasis is placed on providing knowledge for students to better understand learners to foster improved learning; influence and manage classroom learning; and identify and consider individual differences of students to facilitate their learning.
3. Identify and explain effective educational strategies to facilitate learners for effective cognitive, gender, and social development.
Module 13. Coaching
Module Code: (NDCC 213)
Course Aim/Intended Learning Outcomes:
Aims: To provide students with knowledge of the coaching process, highlighting its theoretical and practical applications.
Intended Learning outcomes:
On completion of this course, students should be able to:
1.To guide a client to achieve his or her goals
2. Help the client persist in the change
3. Setting goals and making an action plan
4. Able to achieve goals in their life
Module 14 Research Methodology
Module Code: (NDCC 214)
Objectives To enable students to conduct a Social Research
Learning Outcomes
After completing the Module students shall
– Learn the methodology of Social Research
– Identify limitations of Social Research
– Draw the conclusions and recommendations "
ORIGINAL ARTICLE
Chess is one of the fastest-spreading sports in Sri Lanka. Seeing the massive demand for well-trained chess coaches in the future, The Sri Lanka Foundation Institute and LearningChess entered into a cooperation agreement. The goal of the cooperation is to create a world-quality education opportunity for applicants seeking a chess-coaching career.
During the courses, highly valued chess instructors will teach the best methods of chess education for the participants by using the LearningChess courses and management systems. After a successful closing exam, the new chess coaches will get the first National Chess Coaching Diploma in Sri Lanka.

Ms. Champika Amarasekar, Chairperson of the Sri Lanka Foundation Institute, said: "We are thankful to LearningChess for permitting us to use their chess courses in our chess trainer education program. We hope that the teaching process we prepared will give enthusiastic chess trainers to our country, where will be a significant demand for them shortly. We are sure that the Diploma, which is the first National Diploma in chess coaching in Sri Lanka, will represent a great value."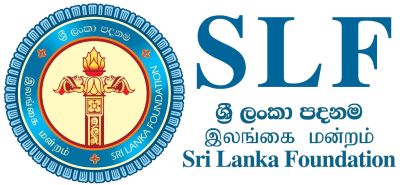 The Sri Lanka Foundation is the foremost and pioneering adult education center in Sri Lanka, established in 1974 consequent to an agreement between The Sri Lanka Foundation and The Friedrich Ebert Stiftung. Today, The Sri Lanka Foundation is on a stronger footing whereby it is regularized under an act of Parliament, The Sri Lanka Foundation Law no.31 of 1973. Sri Lanka Foundation functions autonomously under the purview of HE, The President of Sri Lanka, and is managed by a Board.