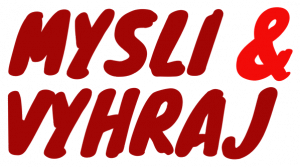 The first Slovak Puzzle Contest was organized by the Slovak Chess Federation and LearningChess was successfully finished. Scholastic teams and individuals were fighting for the prizes.
The participants had to gather all possible badges, and as many Trophy points as they can in the LearningChess Tactics Trainer. These have proven a daunting task…
However, everybody who rose to the challenge gained much more then the prizes:
their tactics skills improved hugely;
they learned and recognized many new patterns;
their chess strength (measured in your ELO rating) increased significantly.
Let's see the result:
Individual Competition (5 kids gathered all badges)
1st: Šimon Devera – coach Juraj Pecháč
2nd: Matej Striško – coach Katarina Strišková
3rd: Eva Polačková – coach Renata Polačková
4th: Annamária Polačková – coach Renata Polačková
5th: Lucia Strišková – coach Katarina Strišková
The winners get 1-Year full access to LearningChess, a LearningChess T-shirt (front / back), and the first three also get a dedicated book from GM Jozsef Pinter.
Team Competition
Schools took part in the Puzzle Contest with four members teams. The students solved puzzles, gathered badges, and got Trophy points during the competition.
1st: 6450 Trophy points – ZŠ sv. Gorazda Žilina (Šimon Devera, Petra Deverová, Matúš Daniel and Jakub Grúň – coach Juraj Pecháč)
2nd: 6095 Trophy points – CZŠ sv. Petra a Pavla Stropkov (Eva Polačková, Adam Kasarda, Marcel Perát, and Annamária Polačková – coach Renata Polačková)
3rd: 3325 Trophy points – Gymnáziu Varšavská cesta 1, Žilina, (Jakub Bohuš, Tomáš Balák, Marián Račko and Mikuláš Gärtner – coach Mgr. Marcela Žilková)
The schools won LearningChess Scholastic Chess Licenses (1st: 15, 2nd: 10, 3rd: 5) with Learning Management for the 2018/19 school year.
Congratulations to the results, and thank you for all participants for joining the Slovak Puzzle Contest, which will surely continue next year!
The Slovak version of this article can be read on the Slovak Chess Federation website.