How LearningChess helped Vyom
in winning his first U-6 medal
UPDATE: More medals in the following tournaments
"My son, Vyom Shivmath secured the second place in the Under-6 category of i-Land Monsoon chess tournament. After each winning match he was telling me: I used the strategy shown in the lessons and puzzles to win the game…"
Update: Vyom won gold medal in his next tournament in U7 Category.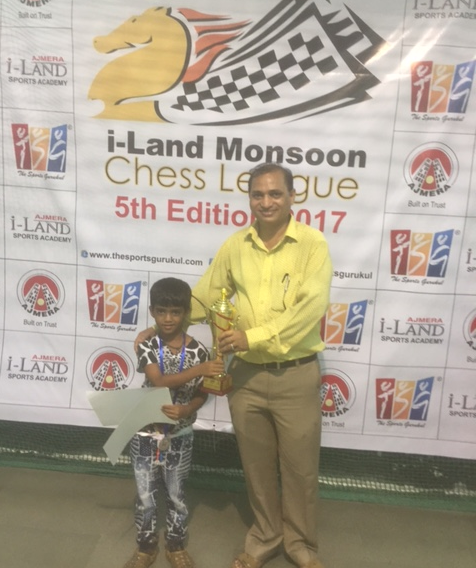 Mr. Prashant Shivmath, father of Vyom continues: "…I am not a chess player myself, I am just reading the lessons for my son which you provided and help him understand what the lessons and techniques are talking about. However, he can also practice with the puzzles alone – without reading – by just clicking next."
Prashant knows that: "…He has a long way to go and lots of tough competitors to face during every competition. Besides continuing the LearningChess lessons, I will find additional ways to get his chess games to improve even further, so he might represent our country in chess in the future."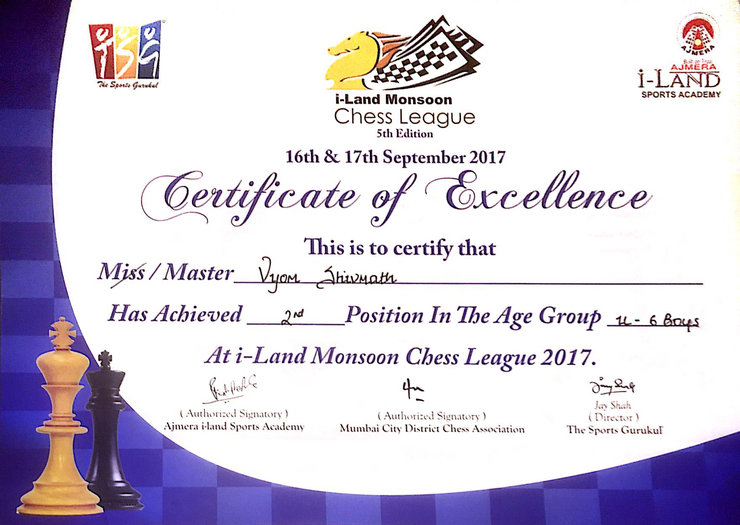 We, at LearningChess liked this story very much, and asked the approval of Prashant to share it with you. We also learnt that Vyom plays football, basketball, lawn tennis and kungfu/karate in parallel with learning chess. He is a fantastic kid with a supporting family.
We wish Vyom a very successful life and chess carrier!
Update: Vyom won gold medal in his next tournament in U7 Category.  (05 Nov 2017)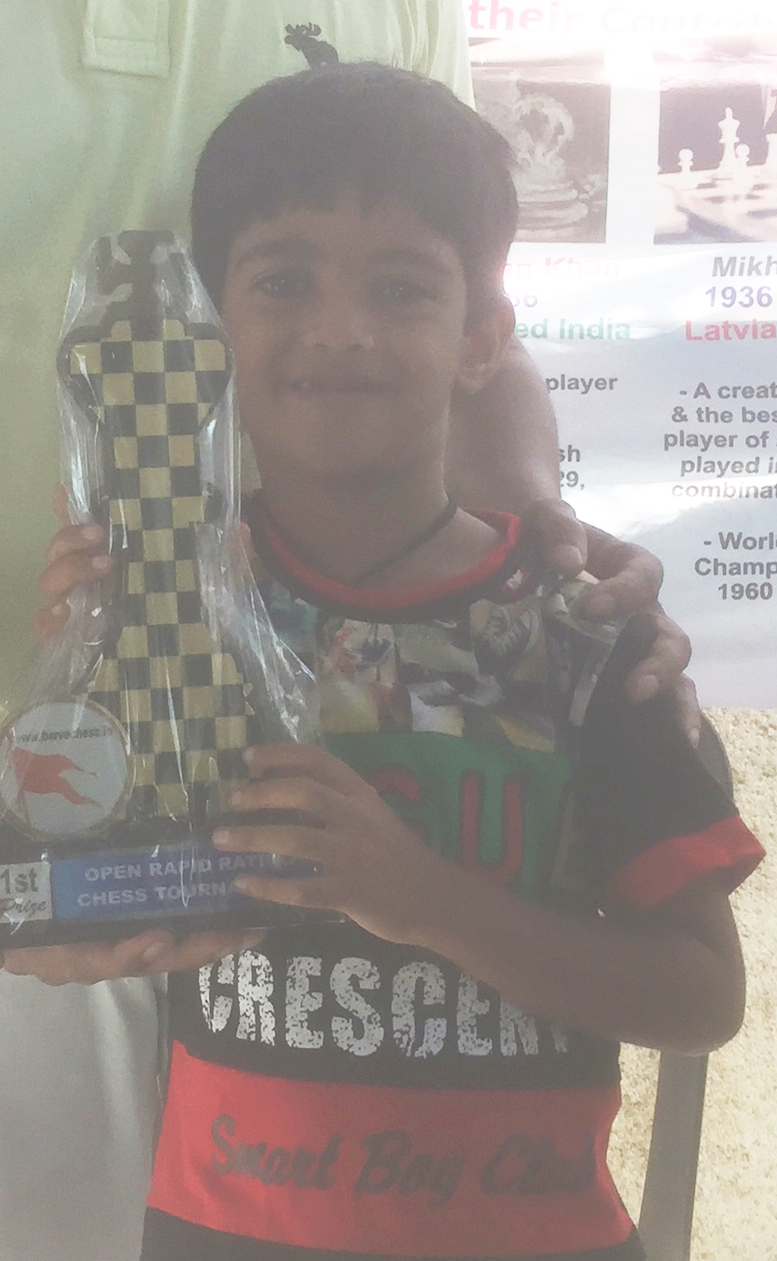 Another gold medal in U5! (30 Nov 2017)