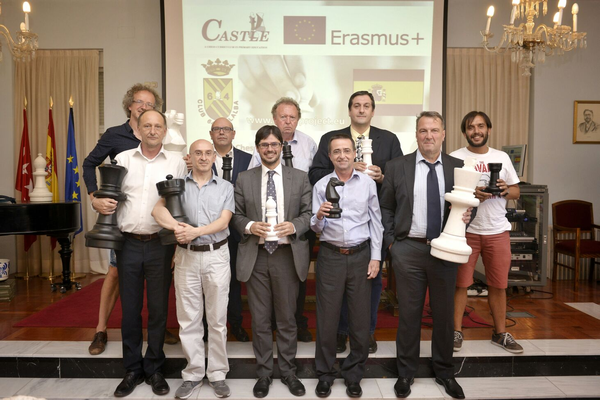 Luis Blasco De La Cruz, the chairman of the Madrid Chess Academy hosted the biggest scholastic chess conference in Madrid. The event was held between 23-25 June, 2017.  In spite of the extremely hot weather, more than 100 participants joined the conference. The participants included recognized lecturers such as Pep Suarez (Spanish Chess Federation), Kevin O'Connell (FIDE Scholastic Chess), Martin Huba (ECU), Alessandro Dominici (Castle Project), and Janos Pallagi (LearningChess).
The first day was dedicated to the EU supported Castle Project, which focuses on psychomotricity in early years development. The visitors could see the method on the giant chessboard in action.
Different international hot topics were on the agenda during the second day, moderated by Stefan Löffler. Chess4Kids.ch presented one of the most interesting studies from Switzerland.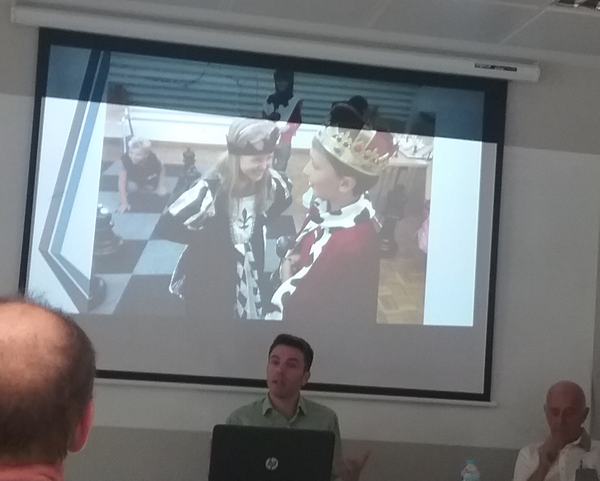 Spanish local scholastic chess issues and plans were discussed on the third day in participation with Spanish specialists.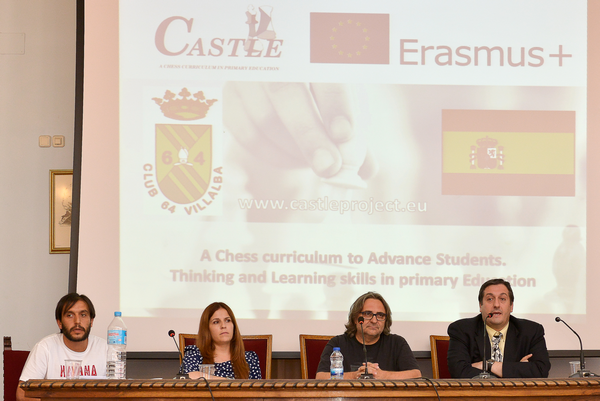 Janos Pallagi announced the upcoming JavaScript based LearningChess 2 program at the Madrid Chess Conference. The newly developed minigame engine with the revised play interface, the improved electronic demonstration board, and the extended interactive voiced and video lessons were met with great interest.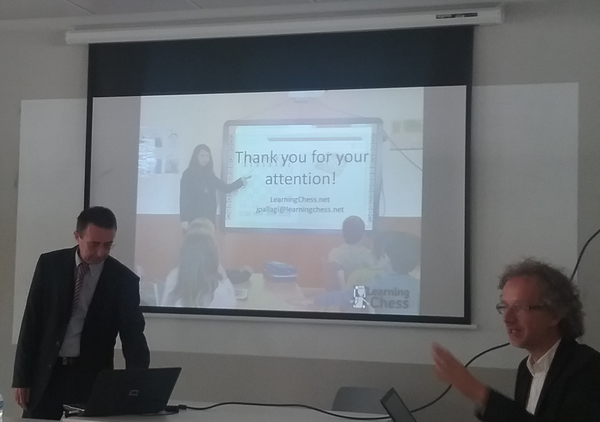 Check out our presentation. (Download, unzip to the given directory and start the ppsx)